MASYAP is led by a strong and multi-faith female team, committed to helping women and girls in Malawi fight HIV/AIDS and its wide-reaching effects. They do this by delivering programmes to improve health, reduce poverty and advocate self-worth and aspiration.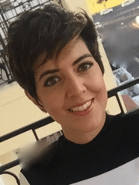 Nabila S. Tayub: Strategic Director
Nabila has a background of over 13 years in Public Health & HIV/AIDS project management/ research from working with Medecins sans Frontieres and working extensively with local health organisations and the Ministry of Health.
She has a Masters in Public Health from the London School of Hygiene & Tropical Medicine. She also holds an MPhil from the University of Cambridge and a BA Hons from the University of Oxford and was recently recognised in the 'Amazing Women in Malawi' series.
In conjunction with the Chairman of the Mai Aisha Trust, she is responsible for the overall strategic direction and policy of MASYAP, including programme development, monitoring and evaluation.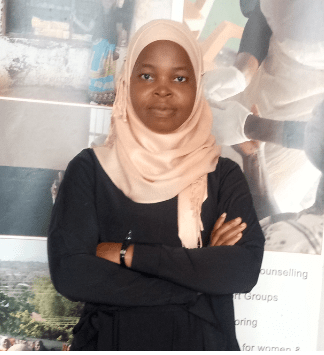 Doreen Imaan- Programmes Manager
Doreen has a degree in Information Technology from the University of Malawi. She has previously volunteered with various student groups, and run secondary school outreach sessions. She has a strong interest in drama and netball, and uses these skills to enhance her youth outreach with MASYAP. She joined MASYAP in 2017 and was responsible for our youth programme, spanning interventions such as drama, netball, HIV prevention sessions, and school bursaries. She conducted outreach sessions between 3 and 5 times a week.
Doreen is now managing the day-to-day operations of MASYAP, including liaising with stakeholders, grant applications and research. She also oversees the MicroFinance Programme in conjunction with external consultants.
 Alinafe Maluwa- Microfinance Co-ordinator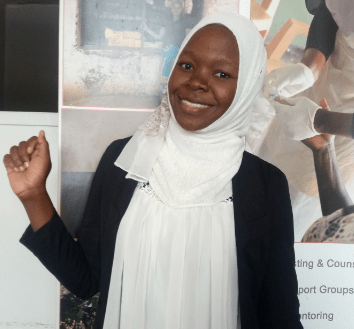 Alinafe has an ICAM diploma in accounting and a certificate in business management. She joined MASYAP in 2019 as a microfinance officer. She has also done training in sage line 50 in pursuit of career development.
Alinafe supports all programmes by monitoring the impact on individual members and the community. She also runs the MicroFinance programme for over 250 women.  Has a strong interest in women's independence and holds entrepreneurship as a path towards women's and social empowerment.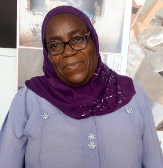 Lennie Kachingwe – Women's Support Group Co-ordinator
Lennie first joined MASYAP in 2008 as the chairlady for the Chilomoni Support Group. She co-ordinated home based care for HIV+ individuals, as well as running HIV awareness sessions for her group. She joined MASYAP as the Women's Support Co-ordinator in 2017, taking responsibility for all 31 groups. She visits 3 to 5 groups per week to monitor their activities, provide additional HIV support and encourage their growth.
Fatima Hassan- Youth Coordinator
Fatima Hassan has a bachelor's degree in social sciences specialized in Social Work obtained in 2018 at Zanzibar University, she also obtained certificate in International Relations in 2015 at Zanzibar University.
Joined MASYAP 2019 as microfinance Assistance, currently working as a Youth coordinator managing all youth programmes including youth microfinance. She worked as an enumerator under National Statistics in 2018 population and housing census, as a gender and child protection officer at Zomba District Social Welfare Office in 2017, worked as Project Community Facilitator at Shine Relief Trust Organization in 2016.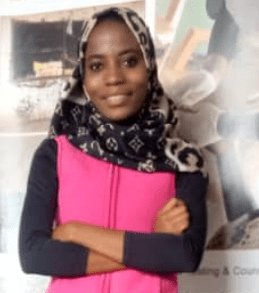 Aadilah Aman –Threads Of Care Tailoring Coordinator
Aadilah has a Bachelor's Degree in Business Information Technology, graduated at Zanzibar University in 2019. She also obtained certificate in Business information Technology in 2016 at Zanzibar University and has certificate in Computer packages obtained at Lilongwe Business College in 2015.
She joined MASYAP as Threads of Care Coordinator in 2021. She worked as a Secretary at Henderson, Whitney and Associates in 2015. Also worked as an intern at Ministry of Information under Department of E-government in 2017 and 2018, Worked at Hashmar Food Express as sales technical engineer in 2019 and also worked at Sinohydro Cooperation Limited as Safety officer in 2020.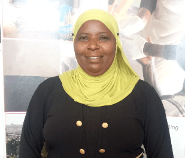 Luwira Umar – Office Assistant
Luwira has been with MASYAP since 2013 and assists with both the women and the youth outreach programmes. She also helps with day-to-day office administration and maintaining contact with all members.