Youth programmes were established in 2015 and now there are 30 youth support groups. They are comprised of girls that are infected and those that are not infected by the virus. These girls come from mixed deprived social-economic backgrounds ranging from the ages of 10 to 26.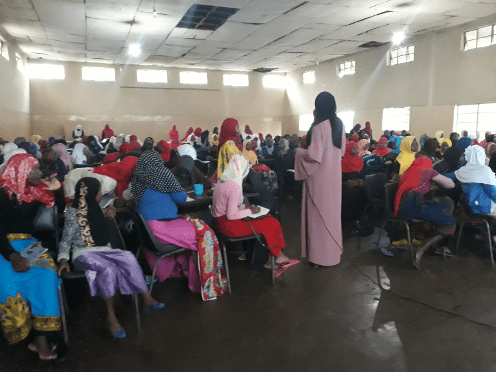 Workshops
Having run workshops and outreach programmes covering HIH/AIDS information, MASYAP focuses on the stigma attached to those infected with the disease as well as risk behaviours.
Netball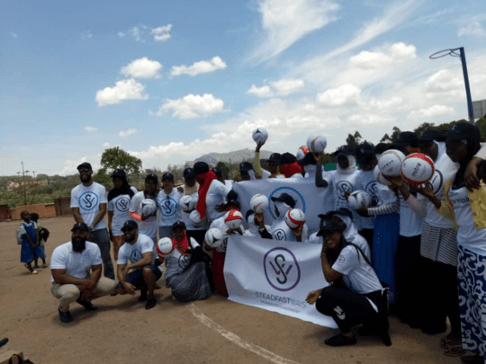 With the help of a national netball team player, Jessica Mazengela, MASYAP runs netball trainings in all the youth support groups and looking forward to setting up a netball team when funds permit. Malawi has an internationally acclaimed netball team, making it a hugely popular sport particularly amongst girls. Being part of a team and play in a kit gives these girls a huge amount of confidence, self-esteem and social/life skills. Our aim is to focus the members especially the less privileged to attend school on a positive and collaborative experience as an alternative to engaging in behaviours which put them at risk of contracting HIV. Since its launch by Luton Sixth Form College, MASYAP has been running netball tournaments at least once a year on its own pockets.
In 2019, World Care Foundation donated 26 netballs, T-shirt, caps and cash to the winning team after being impressed with the way the girls showcased their netball skills in a friendly game.
School fees
MASYAP, with the support of Islamic Relief, instigated our school fees programme and recently, Kashmira has taken over in sponsoring the programme. Two to three girls from each youth support group are selected based on family circumstances potential to receive support for their school fees. This term, MASYAP provided school fees for 39 girls.
Youth Microfinance
MASYAP launched a pilot cycle for the youth microfinance scheme in March 2016 with 26 girls from around Blantyre and Thyolo Districts. The girls were given business training and a loan of MK15,000 equivalent to around $20. The loan programme was successful and achieved its aim of improving the lives of the girls that dropped out of school for one reason or the other. However, the programme did not continue due to a lack of funding.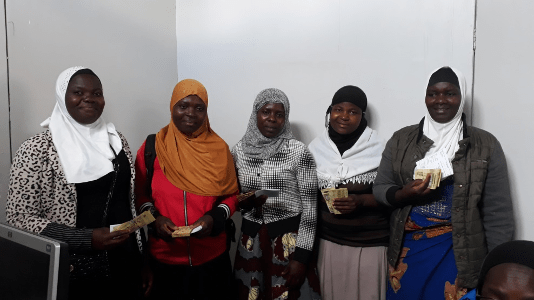 In October 2019, Steadfast Ways revived the project when they visited Malawi after witnessing levels of poverty the girls live in. The girls narrated their stories which melted the hearts of the donors. Steadfast Ways empowered the girls with a donation of cash amounting to MK800,000 and 20 girls from different support groups are benefiting from this loan. Currently, the first group of 20 girls that are benefiting from the scheme are on their last cycle and we look forward to recruiting yet another set of 20 girls. The loan is providing a route to independence, increasing their confidence and giving them a productive way of spending their time.